Choose your Domain Name
The domain is where it all starts check for availability and secure your website domain today to get started.
Please enter your domain.
Please verify that you are not a robot.

Hosting for Every Website
MyClicx offers various hosting plans starting from Shared Hosting for Small Businesses & Startups to Dedicated Hosting for Corporations.
Shared
Shared hosting is the most optimal solution for Startups and Local Businesses whom are still unsure of the traffic to expect.
VPS
VPS is the most optimal solution for medium sized businesses and the minimal requirement for any business with a mobile app.
Dedicated
Dedicated servers are for large corporations and mobile apps that have high usage. In a dedicated server you are given your very own server which is only for your website and databases.
MyClicx Guarantees
List of Guarantees only offered by MyClicx to help support our clients.
Money-back Guarantee
To ensure our customer satisfaction MyClicx has a Money-Back Guarantee to cover any doubts over our quality of work.

24/7 Support
MyClicx offers support around the clock to ensure all customer issues are taken care of in a timely manner. Our support agents are available via our support tickets or via our live chat.

Cloud Technology
Our cloud based technology allows for your data to stay safe and secure at all times with 256 bit encryption. Our payment gateways are PCI compliant allowing safe online payments. We also keep your server on either a daily or weekly backup depending on the plan you have purchased.

Fast SSD Servers
Our SSD servers allow for fast website loading a response time to all requests process. The SSD server will enable a smooth experience on the website allowing users to browse and complete their orders fast than usual. The longer a customer stays on your website might change their mind for the purchase so the goal is to have a faster server to complete checkout quicker.
Why Choose MyClicx ?
MyClicx is the #1 rated agency in the MENA region ensuring all clients needs are done in perfection on their very own Website and/or Mobile App.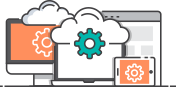 We Are With You Every Step Of The Way
MyClicx specialized designers and developers sit with each client to understand exactly what they are look for. We are then able to generate mockups based on the clients needs. We work with the Client from A-Z.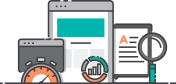 Get Started Quickly & Easily
We recommend your first step to get started is to choose and secure a domain for your website and then reach out to our specialists to schedule a meeting. We will walk you through all the steps. Get Started Today!!!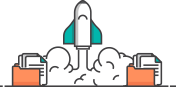 Let Us Transfer Your Existing Site For You
Have an existing domain you would like to transfer? Have a website you would like to move to our servers? Have a website you want to revamp? We will transfer all your data free of charge. Move to MyClicx Today!!!
Why Our Customers Love Us!

Beast let be may days creature, fly abundantly fish saw. Appear cattle hath sea divided waters very good signs gathering behold itself won't living land void subdue
Aly Osman
CEO of The Influencers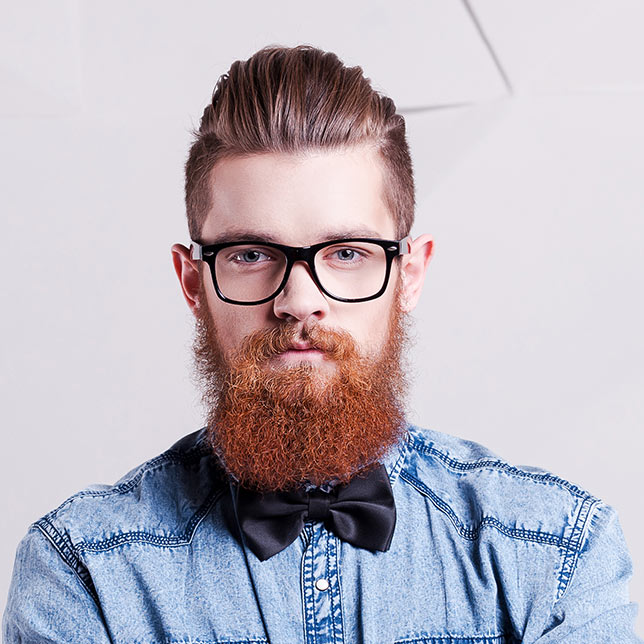 Start Your Dream Website Today
It all starts with a domain. Get started today with picking your business branded domain. MyClicx offers cheapest domain prices available in the market for the first year.